Public Applications
As the naming suggests, they are intended for public use. In better words, these applications can be accessed by anyone, whether they have an Installer Analytics account or not. They were designed for trial purposes, for people who want to try the Installer Analytics but don't want to create a new account.
Public applications can be simply accessed by copy-pasting their link into any browser. Such an example would be our Demo App, a special, public application for which you can learn more about here.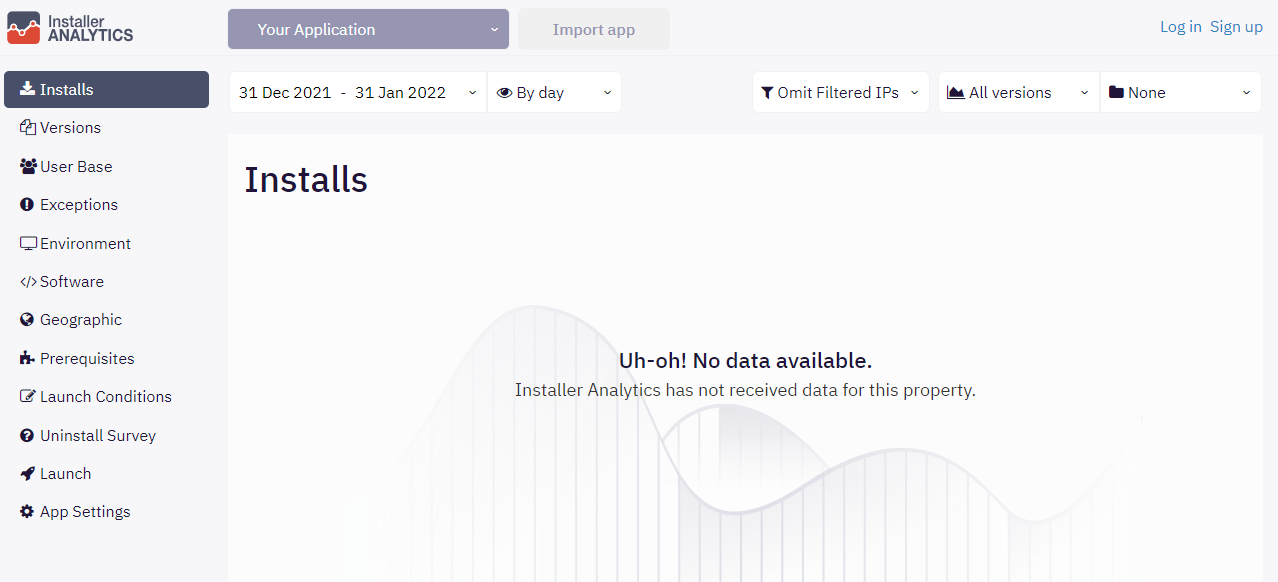 Contrary to private applications, the public ones do not have an owner. Thus, their data can be seen and filtered by anyone. But, in contrast with private applications, they have some limitations:
They have an expiry date
You cannot create a team for them (they are public anyway)
You cannot set Weekly Reports for them
You cannot get Uninstall Survey emails about them
You cannot set IP Filters for them
To create such an application, you have to:
Download and install Advanced Installer if you haven't already done so
Open an existing Advanced Installer project or create a new one
Go to Analytics view and check the 'Track Your Application installs using Installer Analytics' checkbox
Once Installer Analytics has been enabled, a new tracking code will be automatically generated. This tracking code represents the ID of the public application which has just been created
You can then click on 'View reports' to open your application
As you probably don't want your data to be publicly available, you should import your public application, thus transforming it into a private application and tying it to your account. You can do so manually or automatically.
Please note that a public application will expire after 30 days. To continue using it after its expiry date has passed, you must import it.