Account Settings
This page allows you to manage aspects regarding your Installer Analytics account.
It can be easily accessed, by clicking its link from the My Account icon.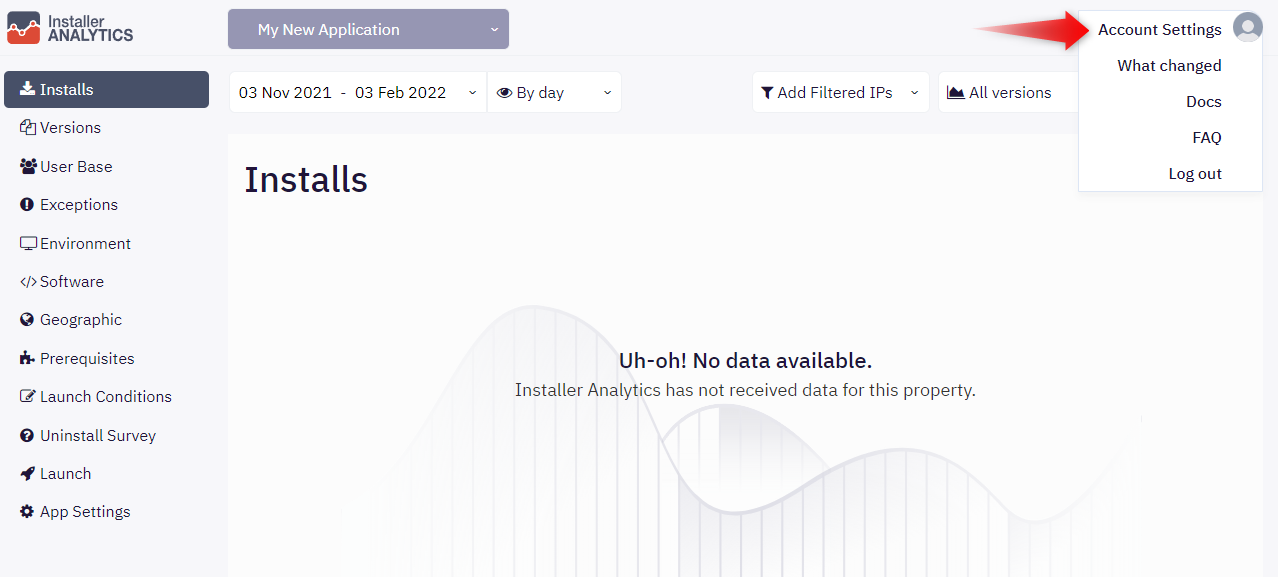 This page is separated into multiple sections: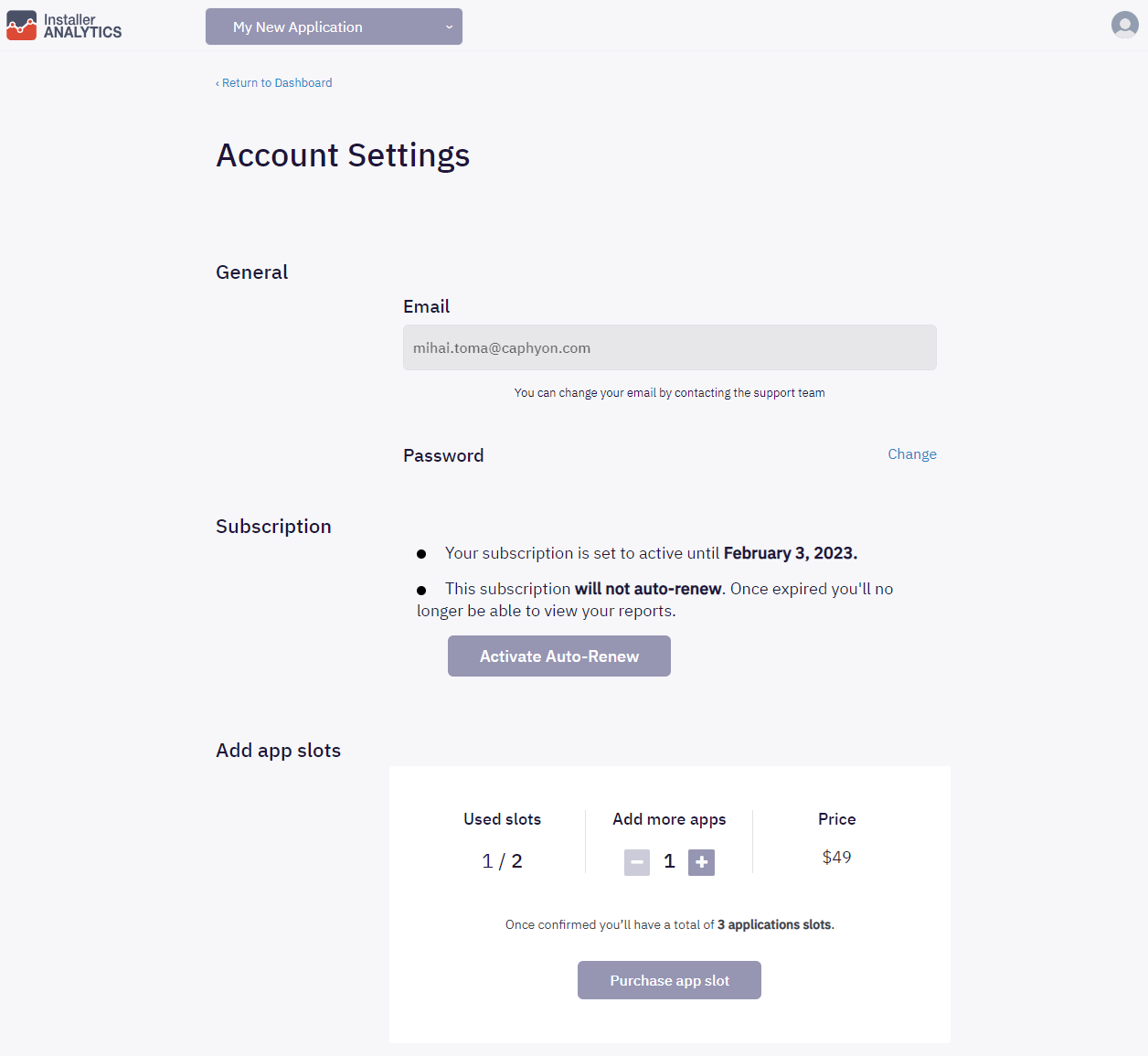 In the General section, you can see the email associated with your account and you can choose to change your password. To do so, you have to press the 'Change' link which will expand the Password section, showing three new fields. Next, you have to fill in the current password and the new one twice (the second time for confirmation) and press the 'Confirm' button. In case you change your mind and don't want to change it, you can collapse the Password section by pressing the 'Cancel' link.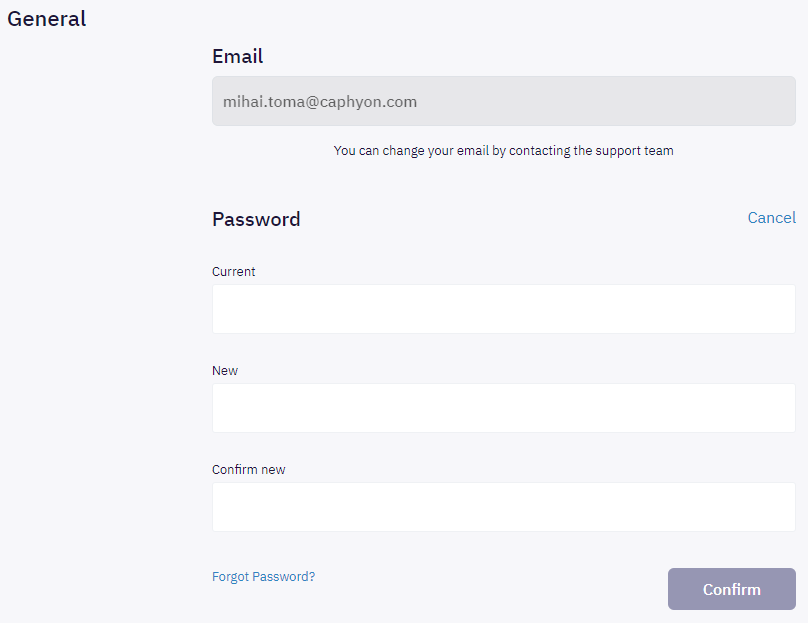 In the Subscription section, you can see the status of your current subscription:
The expiration date of your current subscription
The kind of subscription that you have (monthly or yearly)
The status of your auto-renewal functionality
An active subscription, whether it's set to renew monthly or yearly, can be automatically renewed. You first have this option on the 2Checkout page, when you purchase your subscription. You can change this setting here, whether you want it to renew automatically or not. Please note that you must have your credit card linked to the 2Checkout account (the one with which the initial purchase was made) to have this functionality.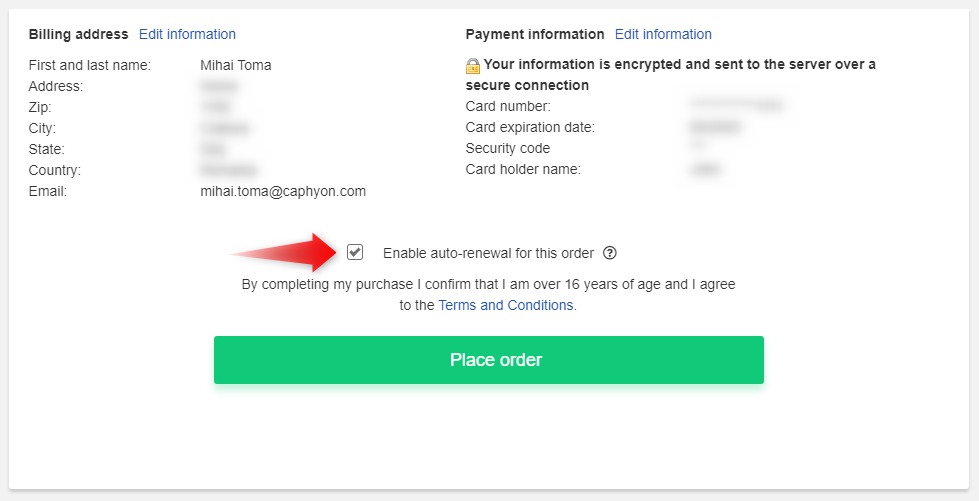 In case your subscription has expired, you'll only see when it has expired and you'll get a notification, informing you that you need an active subscription to view your reports. A purchase link will also be provided in case you want to acquire a new subscription.

Please note that if your subscription expires and you don't have the Auto-Renew functionality enabled, you won't be able to see your data anymore. You'll have to buy a new subscription using the same email address. An expired subscription cannot be renewed.
In the Add app slots section, you can see the current status of your application slots. You can see how many slots do you have, how many are in use and you can also buy more if you need. Similar to the Auto-Renew functionality, it requires you o have your credit card linked to the 2Checkout account which was used to make the initial purchase.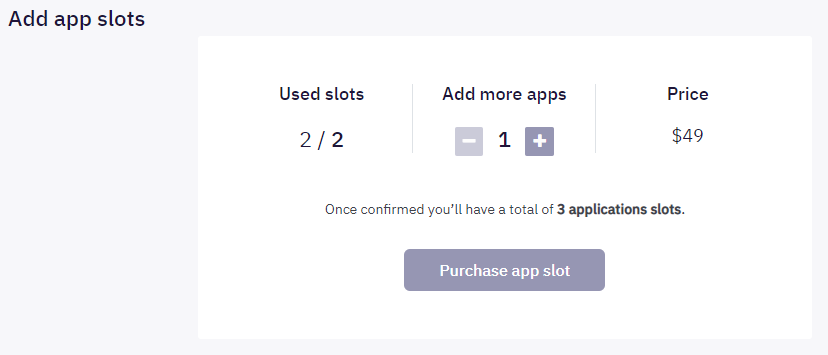 The Add app slots section is only available if you have an active subscription. In case your subscription has expired, you won't be able to see this section.