Application Picker
This is the place where you can see all your current applications. You can switch between them in order to view reports for each individual application and configure certain aspects of it using the App Settings view.
Besides your applications, you can find the generic Demo App, publicly available for anyone to see, where you can find report samples for each Installer Analytics view.

You also have the option to create a new application via the 'Add new application' button, as shown in the image below. This button will only be available once you have at least one free application slot in your account. If not, the 'plus' icon will turn to a red 'exclamation mark', and once pressed, a dialog will pop up, informing that you need to purchase an additional application slot.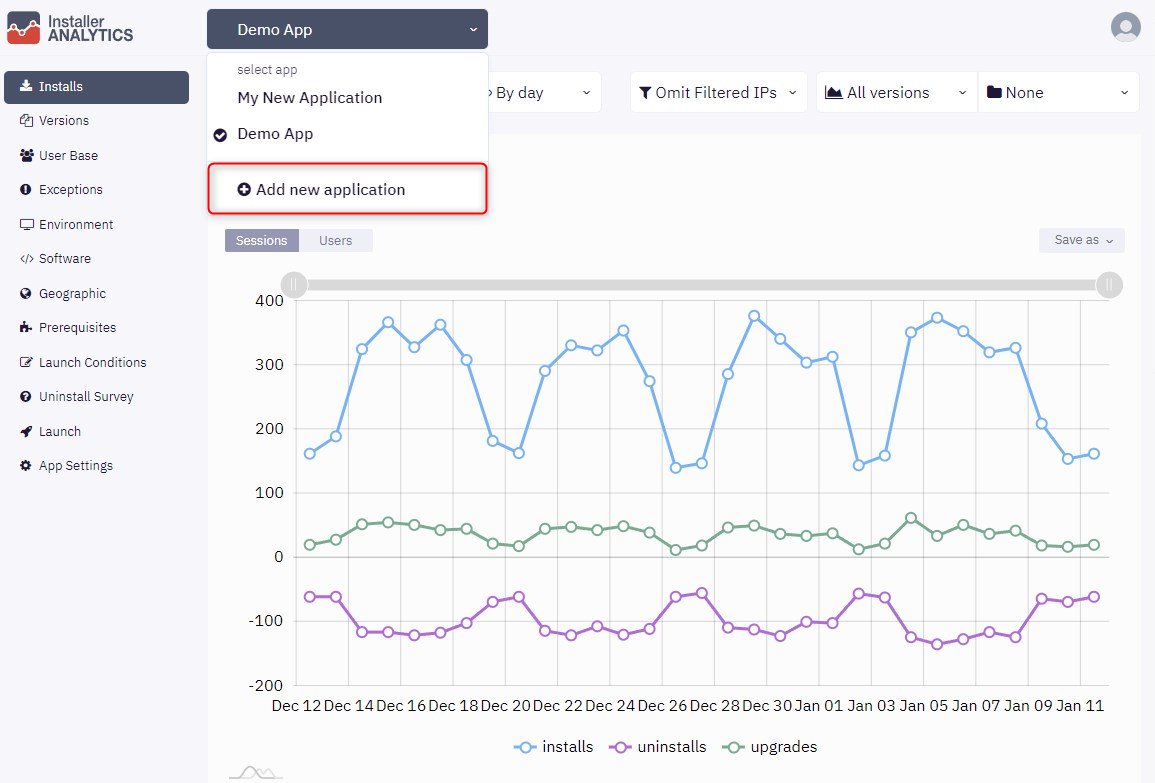 You can check how many application slots you have available on the Account Settings page, which is accessible from the My Account icon, in the Add app slots section. There's no limit to the number of applications you can have in your account, so feel free to add as many as you see fit.